Michelle strives to go above and beyond her client expectations, consistently delivering solid coverage against pre-agreed performance metrics. She's achieved print and online coverage via traditional media news and lifestyle outlets and run successful advocacy campaigns through mummy bloggers and luxury influencers.
She loves nothing more than managing a group press trip, getting top class media bums on seats and helping attendees find an individual angle for their audience. She's equally at home with the straight up editorial sell in and is utterly tenacious at finding the story amongst the stats.
Below are some of Michelle's greatest hits - gained through freelance work and agency contracts - for such clients as Buzzshot, Materialise Interiors, Large Minority Travel, bmi regional airlines, Arun Veterinary Group, Tourism Toronto, Huntsham Court, Natural World Safaris, Warwick Castle, HotelsCombined, IQPlanner, ActiveInbox and The London Helicopter.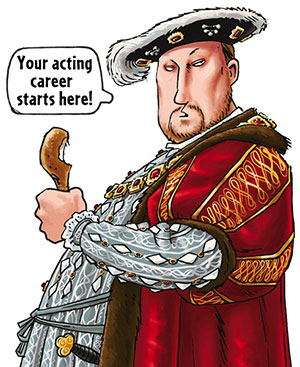 Warwick Castle 'The W Factor'
An integrated campaign to launch Warwick Castle's twice daily 'Horrible Histories' show. Capitalising on it's long standing relationship with the HH brand and leveraging the popular X Factor format.
4 month lead up campaign: microsite, social, print, press, 2-4-1 vouchers
Event day: over 1000 attendees through the gates, 1 TV hit, 3 national press, 4 local press and 10% over target for social engagement
Being a fan of all things environmental Michelle was thrilled to be approached recently by the University of Sussex's Green Growth Initiative to run a PR training seminar in November 2018 for environmentally focused start ups. She welcomes the opportunity to media train individuals and teams, either in-house or offsite.